Free You to Focus on What You do Best
When you consider the hours spent on time-consuming, complex accounting work, it makes economic sense to outsource your accounting so that you can focus on running and growing your business.
Get back to doing what you love — running your business — and leave the numbers to us.
What is OBooks?
OBooks is an all-inclusive accounting service package that offers relief from day-to-day accounting hassles.
As your trusted advisor, we become your internal accounting department– paying bills, balancing checkbooks, preparing payroll and payroll tax returns, producing W-2's, and offering financial guidance throughout the year — not just at tax time.
Consider all that we can do for you at a convenient monthly fee.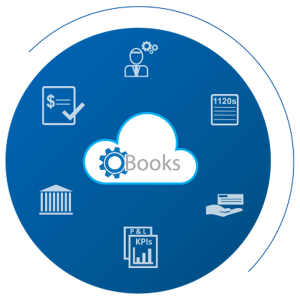 How Does OBooks Work?
OBooks is the next big thing in accounting. Unlike traditional accounting all activity is completed online via our advanced cloud-based platform — so communication and document exchange is in real time.

Process bills fast and easy.
Simplify your business bill payments and improve the accuracy of your records. All bills processing is performed online, enabling quick turnaround of information.

Detailed Reports.
Because your data is collected online, we offer a current view of your business' health throughout the year. Track financials as well as Key Performance Indicators (KPI).

Tax Preparation.
Take a proactive approach on your finances. We'll put a strategic tax plan in place to help mitigate your tax burden.

Process Payroll.
Enter payroll information online thru our web platform and we process it for you — returning paychecks, direct deposit remittances, and employees' stubs.

Balanced Books.
Access your checkbooks online for up-to-the-minute views of your cash position. We take care of all aspects of bookkeeping and accounts reconciliations.

Tax Compliance.
We insure that your business is compliant with federal and state laws that impact your industry, your business model, and your tax obligations.
Get a Free E-Book with important Tax Deadlines.
Find out what OBooks can do for you.
Request a free consultation.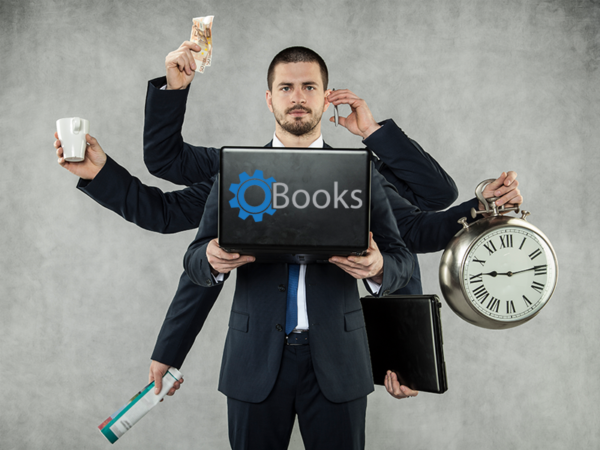 See what others think of OBooks.

This year is my first year as a small business owner, so naturally I was afraid of my taxes and bookkeeping. I've always been weary of financial professionals, but Mr. Acosta came highly recommended by a close friend.
From the moment I stepped in his office I felt comfortable, immediately welcomed. Julio Acosta is efficient, straight forward and best of all immensely knowledgeable. He helped me straighten out my issues!

I highly recommend Julio Acosta of Acosta Tax & Advisory for all your financial needs!
Brittany G.
Accounting Services, like any other Service, its HARD to find the BEST. Acosta Tax & Advisory has serviced my company's firm for the past 5 years and I could not be happier. Questions…. they are there; problems to solve, they are there; in a bind, they are there. Efficiency and accuracy are their leading trait amongst kindness and professionalism. Thank you Acosta Tax & Advisory.
Linda J. Laviano
I have been a customer of Acosta tax service for over 5 years. I am a very pleased customer, the customer service is excellent, the staff is very friendly, but the main highlight is the professionalism and knowledge of Mr. Acosta CPA. I just love this time of the year, thanks to my favorite tax service provider, and best accountant in the area!
Diana C.
Reviews like these are what keeps us going.
Contact us to be part of the Next Generation in Accounting.